Graphic design is one of the most important aspects of marketing a business. It's what catches people's attention and makes them want to learn more about what you have to offer.
So, it's important to choose the right graphic design agency or freelancer for your project. But, what if you don't have the budget for a professional? You might end up browsing through one of the many crowdsourcing sites, thinking that may be the answer. But think again, because crowdsourcing your graphic design work is rarely a good idea.
What is crowdsourcing in graphic design?
Design crowdsourcing platforms are websites where businesses can post graphic design projects and receive proposals from designers around the world (sometimes called a 'design contest'). The platforms typically have a rating system so that buyers can see which designers have completed successful projects in the past.
The advantages of design crowdsourcing platforms might seem appealing at first. They're often cheaper than hiring a professional, and there are thousands of designers to choose from. And as the buyer, you only pay for the work you select. You set your budget and the project terms.
A design contest seems like a low-risk, high-reward approach way of getting graphic design work done. But things aren't so straightforward.
The trouble with crowdsourcing design
The old adage rings true, you really do get what you pay for. And there's a reason why all those industry giants fork out huge sums of money on design agencies.
A flawed bidding system misses the point
Quality suffers when designers are competing on price. When you post a project on a crowdsourcing site, you're openly telling designers to compete against each other on price. The designer who offers to do the work for the lowest price is likely to be the one who gets the job.
But, what does that mean for the quality of the work? In order to win the job, the graphic designer has to offer rock-bottom prices. That always means cutting corners somewhere along the way.
That corner is time. Research. Consideration. The hours that go into learning about your business, your market, customer, strategy, brand values… that is what good creative work stems from. It all comes down to time – time invested into adding value to your brand.
That's where the bidding system fails to understand design. Design crowdsourcing sites are built to sell design as a commodity, a deliverable end product. That isn't how professional graphic design is traded. You pay for a graphic designer's time.
You hire designers for their ability and experience. You pay for their time and consideration.
Yes, there are lots of ways that agencies and designers price their services, including fixed project fees and value-based pricing. We do this ourselves, to give clients a fee structure that won't increase or overrun. But the only thing ever being transacted is design time; studio hours. It's not just a PDF file or packaged folder, and bidding systems are selling the wrong thing – misunderstanding where the value lies.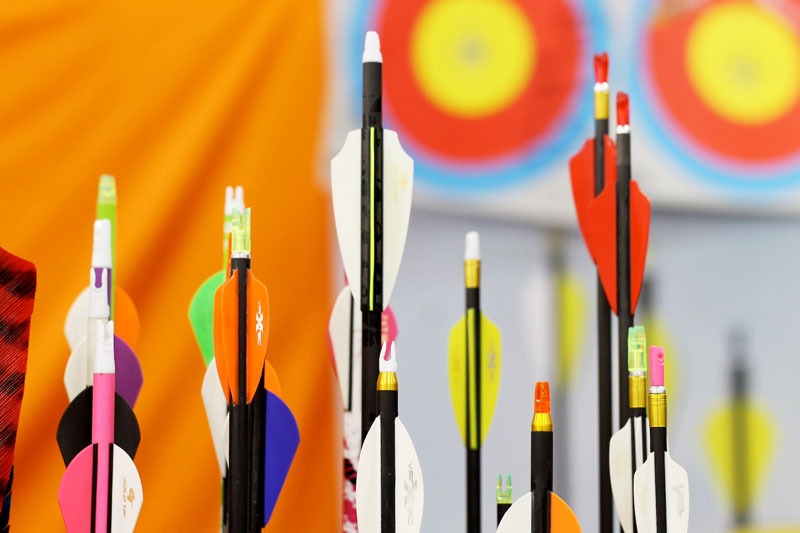 When a designer is only focused on winning the job by offering the lowest price, that time gets cut short. In the case of crowdsourced freelancers, it can boil down to just a few seconds. The consideration that goes into your job stops at reading your project post. The designer simply cannot afford to invest any time into your work. It's just another pitch that may or may not work out for them. They have to enter dozens of design contests to win a project or two, and nothing gets the time and attention it needs as a result.
Contests deliver design that's anything but original
Despite the promise of different designers bidding for your project, the crowdsourcing process means that you're likely to end up with a design that's very similar to what everyone else has. After all, when designers are competing on price, their work is derivative and copycat. Every proposal looks the same. Every design looks generic, rather than original and unique to you.
The end result is a subpar design that doesn't accurately reflect your brand. And, if the first design isn't up to scratch, you'll have to go through the whole process again. It's a vicious cycle that almost always ends in disappointment.
Your brand identity can get steamrollered
You might have gone through a proper branding process. You might plan on crowdsourcing your design needs with a strict creative brief in hand. But, when you post your project on a crowdsourcing platform, the designers who respond will quickly start to change your mind about what you want.
"That's not what I meant…"
"No, I don't like that colour…"
"Can we try something different?"
Crowdsourced designers are always in a hurry. After all, they don't owe you any of their time. And that means your brand identity gets in the way, and it needs to change to suit their design submissions.
That's not what you hired them for. You hired them to help you grow and build your business – not sweep aside your branding. But when you crowdsource, all you're doing is making a transaction. Designers are bidding for your project, hoping to win a contest and earn some money. They aren't thinking about you or your business in the long run. The short-term goal is all that matters, to complete the work and get paid.
Unless you're very alert and very patient, this degradation repeats. Your branding will get a little more distorted with every design contest you run. Over time, your brand will become unrecognisable.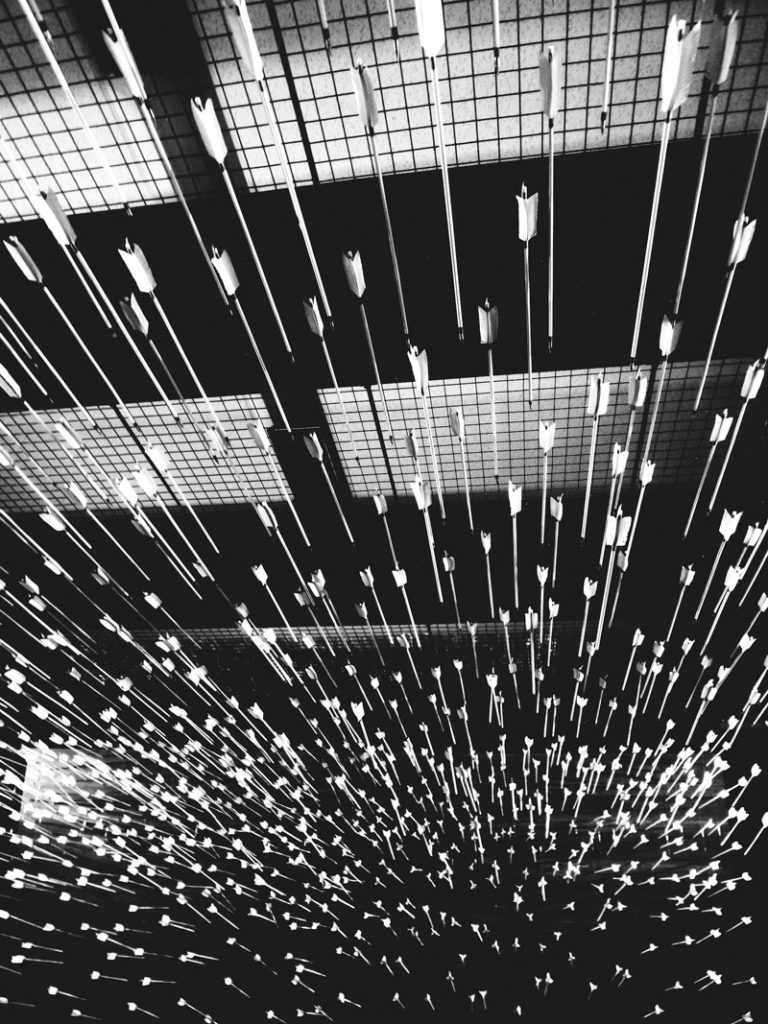 Goodbye to the professional relationship
When you work with a professional designer or an agency long-term, you build a relationship. We learn about your business, and how it works. We understand your market, who you're trying to reach, and what message you want to send. We might even get to know you and your team on a personal level.
This relationship is essential to understanding your business goals. And it's something that can never be built in the context of a design contest. How could it be? The designers who bid are strangers who will never get to know you or your business.
Why does that matter? Branding is about being consistent. And design contests aren't compatible with consistency. You work with a different freelance designer every time. They might have very different ideas or speak a totally different language. Even if they're talented, they can only work on your project for a limited time. The end result is that your brand will look and feel disjointed.
There is no consistent vision from a graphic designer who's properly engaged in your success. And a brief attached to a design contest is a very poor substitute.
This transactional relationship is bad for business. It means that you're always starting from scratch, rather than building on what's come before. You have to explain your brand and be hypervigilant in enforcing it. The designers who work on your project will never really understand you or what you're trying to achieve.
In the long run, this makes it very difficult to create a strong and consistent brand identity.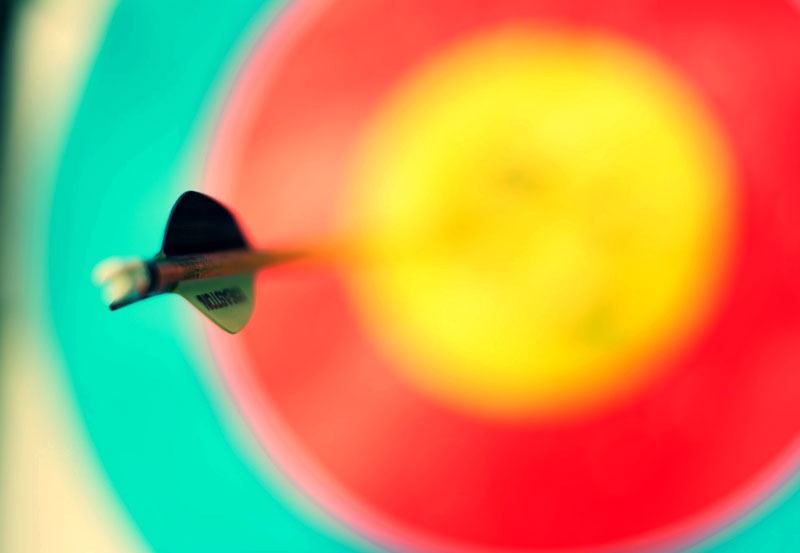 What's the solution?
A long-term relationship with design agency or reliable designer you are comfortable with. That doesn't have to be expensive. At mecs, we work with many small businesses that require budget-friendly solutions. As always, the key is good communication and open, honest conversations. The important thing is to be clear about what you're trying to achieve, paricularly around money. Pricing needs to work for everyone involved.
Be forthright about your budget. A good creative company will advise what is possible at an affordable price. They might even offer a retainer agreement that allows you to tap into our expertise on an as-needed basis, without the need for lengthy contracts.
So, is crowdsourcing design a bad idea?
"You get what you pay for" is an old saying for a reason. But the problem isn't your budget. The problem is that crowdsourcing pays designers for the wrong product. They mistake a deliverable (be it a logo, web design or other creatives), with time. When talented designers invest their time, heart and soul into solving your design needs, that's where value is created.
From that single flaw, come 3 major downsides:
It can be risky, considering the importance of branding
Branding is an exercise in repetition. It takes consistency over a sustained period of time for a brand to connect with people. Crowdsourcing design can lead to a watered-down or inconsistent brand identity that can be very damaging for your business in the long run.
Quantity doesn't necessarily mean quality
The work you'll receive in design contests tends to be unoriginal, and in our experience, often from a stock image or clip-art library. You might find talented designers, but they aren't compensated to create quality work.
There's no designer relationship
When you work with an agency or a professional designer, it's an ongoing relationship. We get to know you and your business, which helps us create better design services that are tailored to your specific needs. Crowdsourcing platforms don't offer this level of service.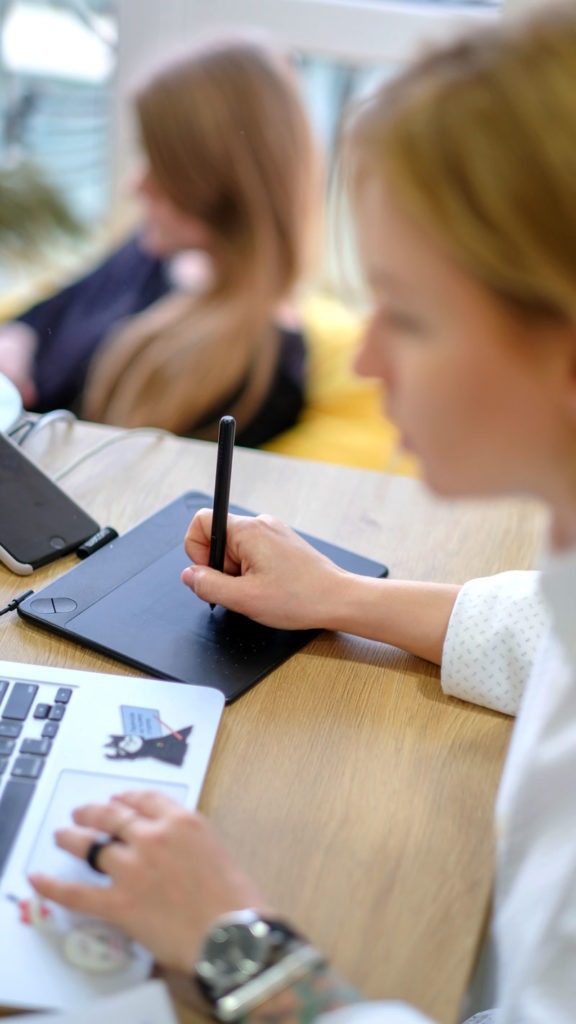 Our advice
First decide what your design budget should be. It is for you to decide what budget is appropriate, based on where you want to take your business. Your goal should be a long-term relationship, whether that's with a reliable freelance designer, or a long-standing creative agency who can put time in with you. If you're worried about what you can afford, don't jump to any conclusions and don't rule anything out. Have some frank and open conversations and you'll find creatives who can make your budget work.