Living in such a digital age, it's easy to assume that advertising media through forms of tv, radio, and especially the internet would reign supreme, right? Yet, studies show that advertisements through print such as magazines have stood the test of time, and have even done considerably better than other forms of media. But is it true? Are magazine ads still effective?
Magazine ads are effective if marketed correctly. According to studies, magazines are still widely read by those under 35. Print media has a strong and loyal following for multiple reasons. Although magazines come in digital formats nowadays, they can be just as effective as print magazines.
In this article, we'll be going more in-depth into how magazine ads are still effective, some potential disadvantages to be mindful of, and tips on how to market yourself successfully through magazine ads. If you're interested in learning more about these topics, keep on reading.
How Are Magazine Ads Still Effective?
Despite living in an age where we are surrounded by technology, print media is just as powerful and impactful as ever. One factor of this is print ads in magazines go way back, and readers have a sense of trust with print. Below we'll explore six main reasons as to why magazine ads are still just as effective as they were back in the day:
Trust
More engagement
Older mediums work better
Longer life
Visually appealing
Reach a more targeted audience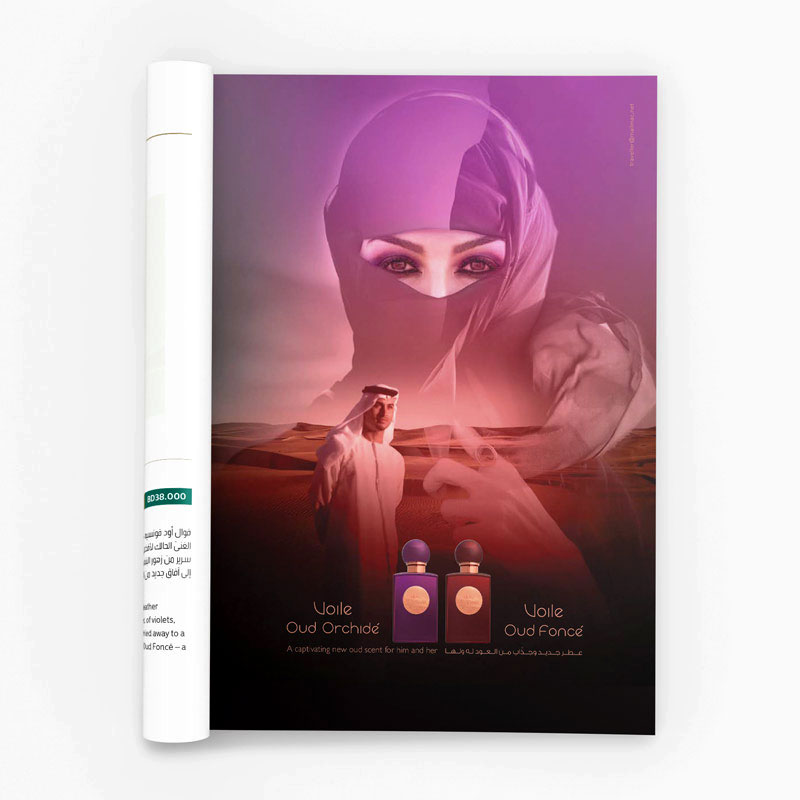 Example #1: Trust
As is mentioned above, advertising in magazines has been around a long time, and it's built a foundation of trust with its readers that hasn't wavered over the years.
According to a 2016 survey, 82% of U.S internet users stated they trust print media like magazines more than any other medium when making a purchasing decision.
It seems this is the case for other, much older forms of advertising such as radio, which also receives high praise in terms of maintaining trust with an audience. It seems that people have more faith in media that has more age and history behind it, unlike other forms of media like online and mobile phone ads.
It's clear to see that older forms of medium are still effective due to their age and the amount of trust people carry for them. While newer forms of media seem to be dominating our culture, older mediums are still just as effective because people have trusted them for years.
Example #2: More Engagement
Magazines are consumed differently than other forms of media. We are much more likely to multitask while doing things like scrolling through our phones or browsing online.
When we consume print, we are much more receptive and engaged as opposed to when we are consuming other forms of media. Also, when we consume print media, we are doing so intentionally. This isn't always the case when it comes to digital ads. We consume lots of pop-ups and other unwanted emails through digital media that we might not necessarily be looking for or are interested in.
With print media like magazines, consuming content is a lot more intentional, and we're more likely to remember what we've read and seen unlike other forms of media.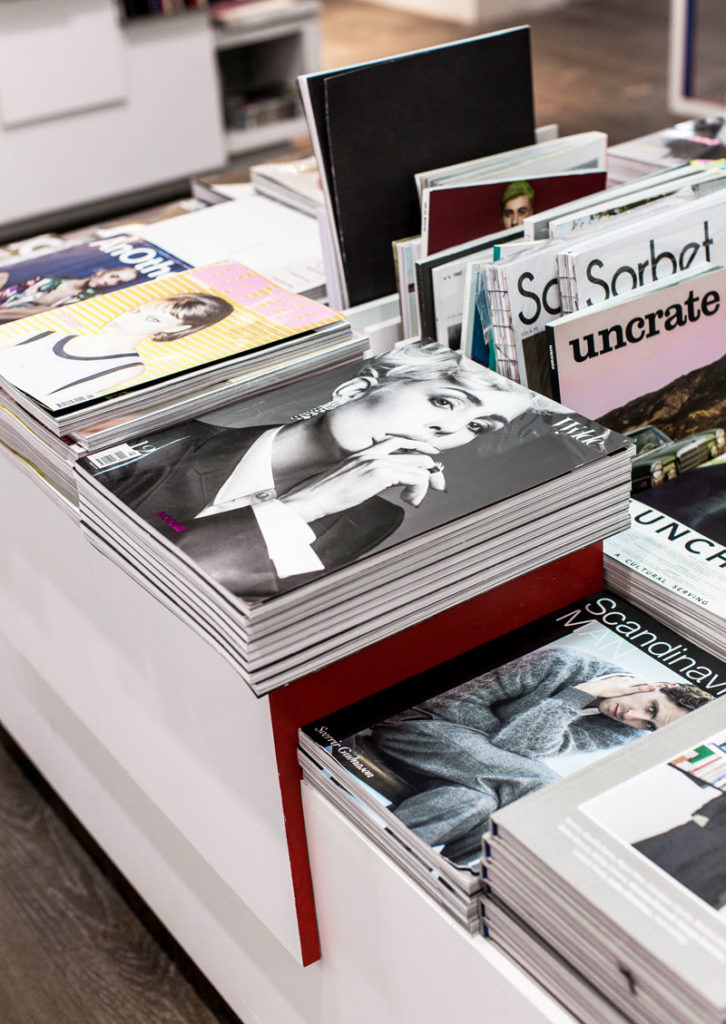 Example #3: Older Mediums Work Better
In the same way that older mediums are viewed as more trustworthy and gain more engagement, they work better simply for the fact that they're older.
Surprisingly, when everyone jumps out of an older medium, that medium starts to work better. A great example of this is handwritten text vs. email.
Studies show while we might all be consuming different forms of digital content throughout the day, print media such as magazine ads are just as impressionable and effective, if not more, than the digital competition they face.
Example #4: Longer Life
Physical copies will have a longer life, unlike digital media and advertisements. Digital forms of media are constantly being renewed and refreshed while showcasing thousands of new ads every day.
With magazines, they sit about in people's homes and in waiting rooms, retaining a longer shelf life, while also reaching more people, unlike other forms of advertising that disappear so fast as the need for new content in the digital world moves so fast.
Example #5: Visually Appealing
Some might still be shocked as to how well print advertising continues to do, despite technology and digital media surrounding us throughout every second of the day. But there is one obvious reason that magazines and magazine ads continue to draw us in.
Magazine ads continue to be the most visually appealing form of advertising. They are colorful and vibrant and are printed onto top quality glossy paper. You just don't get the same presentation when it comes to online ads.
It's also proven that these sleek and striking ads drive online sales. When people flip from page to page and find appealing colours and visuals in front of them, they are more likely to slow down and really absorb the content. Unlike online forms of media and advertising, we are much more likely to skim, while multitasking, and not really consume what's in front of us.
Example #6: Reach a More Targeted Audience
It's much easier to reach your preferred target audience through magazine ads, especially when a particular magazine revolves around one specific niche.
Let's say, for instance, you are a company looking to advertise your product, which is a supplement targeted for male athletes. You are much more likely to reach your desired audience through a magazine that caters to athletes.
Magazine ads are much more effective in this way, as opposed to digital forms of advertising, which has a history of having an unreliable algorithm. You might not reach the number of people you'd like with digital ads, but with magazine ads and niche-centered magazines, you're likely to have many more eyes on your business.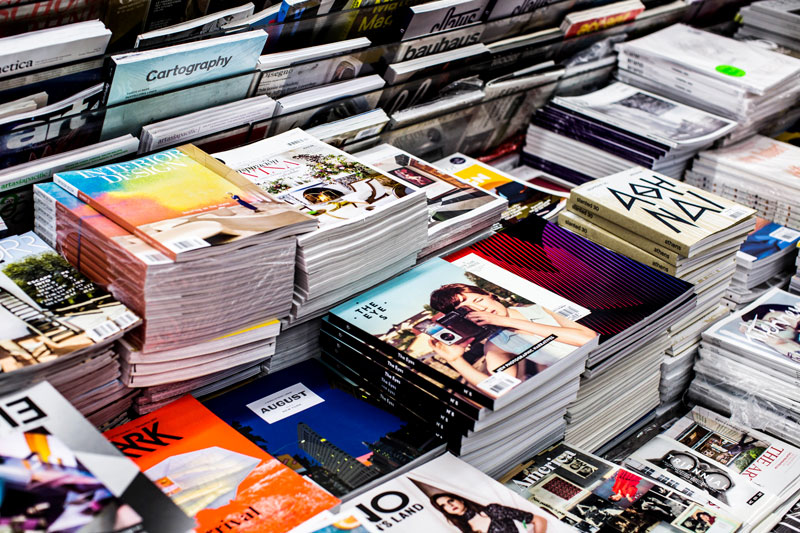 Some Disadvantages of Magazine Ads
While we've explored multiple reasons as to why magazine ads are quite beneficial and effective, there are some potential disadvantages you could face that you should be aware of before you consider marketing yourself through print.
Below we'll look more in-depth into some potential disadvantages you could face when marketing your business or product through magazine ads. Here are three factors to consider when considering using magazine ads to market yourself:
Deadlines months in advance
High cost
Poor placement
Factor #1: Deadlines Months in Advance
Publishers often operate with long pre-publications lead times, meaning you as a business have to submit your ad copy and artwork weeks if not sometimes months ahead of time.
This process can be lengthy, and while it's a clear cut process, it does require you to have your marketing strategy in place well in advance in order to take advantage of this option.
Though audiences might trust print more than digital forms of media, the disadvantages that come with print turn some people off to marketing this way. With email and social media advertising, you can put out ads without any sort of wait time, and you can immediately send out and reach your clients online.
Considering the deadlines and long wait times, some would see this form of marketing as a disadvantage.
Factor #2: High Cost
Print advertising can be quite expensive.
If you're looking to advertise in an acclaimed, national magazine and wish to purchase a space on the inside front cover, you're looking at a bill of 500,000 or more.
If you don't invest enough in a decent space within a magazine for your ad, you risk the chance of not being seen at all. You could potentially find yourself in what is known as the "graveyard." This is the back of the magazine, where a large majority of ads are crammed together.
Consumers are less likely to absorb any of the content or advertising they see once they reach the end of the magazine. This is definitely something to consider when debating whether you should invest in a space within a magazine for your ad.
Not only is the cost quite high, but you risk the chance of not being seen at all. This kind of high cost is not something marketers have to worry about when advertising through digital platforms.
Factor #3: Poor Placement
As stated above, if you don't invest enough in your magazine ad, you run into the potential of not being seen. This can also be the case even if you do all your research, submit all your work to publications on time, and invest a good amount hoping for a decent space in the magazine.
Depending on what your ad is surrounded by within the magazine, it could drastically affect if it is received well, or even seen at all. This is another factor to consider when choosing to market yourself through a magazine ad.
You don't have too much control over where your ad turns up in the magazine, and what could potentially hinder an audience from receiving it well, or seeing it at all for that matter.
Tips on How to Market Yourself Correctly Through Magazine Ads
We've explored some of the different ways magazine ads can be effective, and also how they can be of a potential disadvantage to you and your business.
But how can you correctly market yourself through this form of print media? Below are seven tips for creating an effective magazine ad that does the job:
Have a strong headline
Identify the market
Invest in publisher relationships
Say it visually
Make it clear and compelling
Make your ad about your audience
Be easily accessible to your audience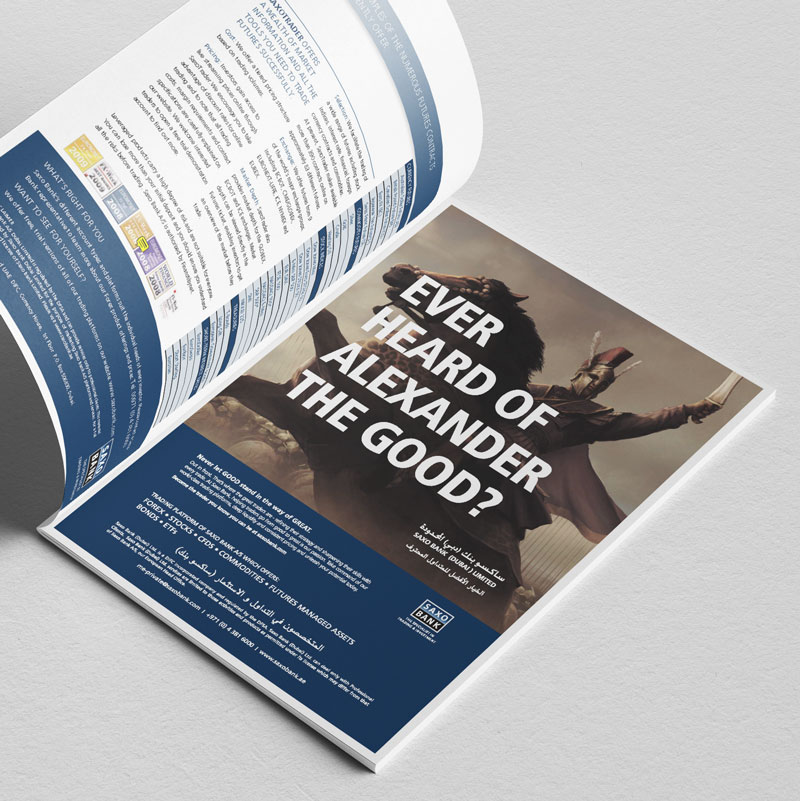 Tip #1: Have A Strong Headline
If your headline is a snooze, it will go unread.
You have to intrigue your reader, and there are a lot of ways to do this. Leave them with a question, throw an offer out there, or challenge a common belief. Whatever suits your brand's message and style the best, go out there and do it. Keep your headlines bold, large, and captivating.
Excite your audience and keep your headline simple and sweet, but strong as well. As long as it's not dull, consumers are sure to be pulled in and be left wanting more.
Tip #2: Identify the Market
We discussed earlier how it's much easier to reach your target audience through niche centered publications.
If your brand supplies supplements to athletes, your best bet is to market yourself to magazine publications that center it's content and ads around athletes.
Identify which markets your business fits into best and where your ads will have the greatest opportunity to thrive in, as well as reach the highest number of people interested in seeing your ads.
It would also be wise to do research in the market you're interested in advertising in and see what others are doing in order to be successful. Implementing what other businesses are doing well into your marketing tactics will be beneficial for you and your business in that particular market.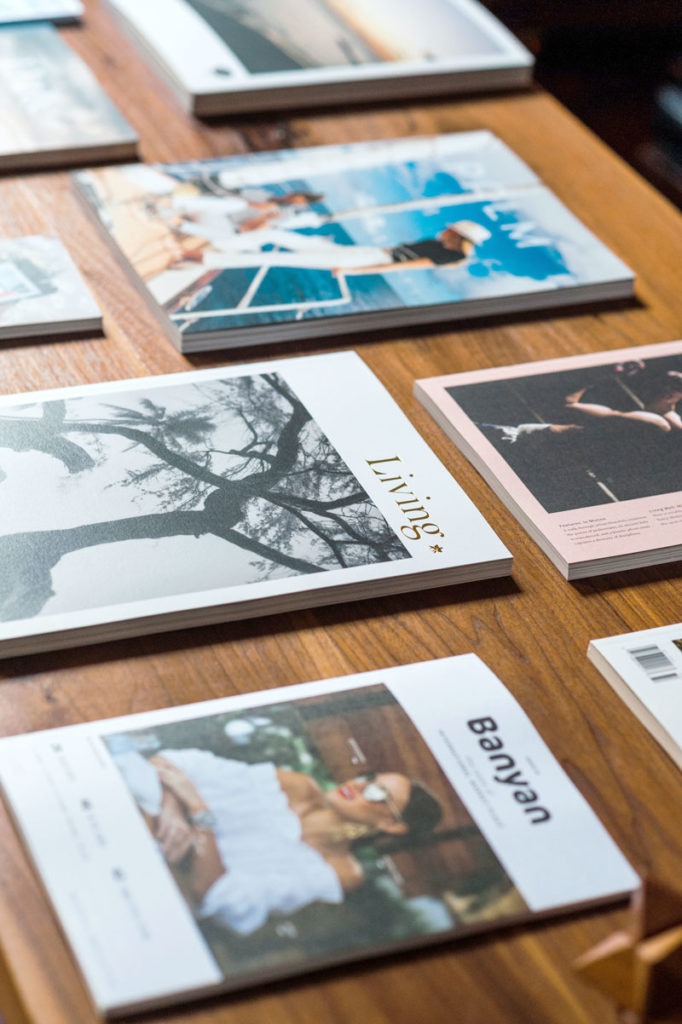 Tip #3: Invest in Publisher Relationships
It's a good idea to build multiple business relationships with publishers in order to further your chances of successfully marketing yourself.
Even if a certain publisher isn't ready to advertise now, you're likely to be higher up on their list in the future if you have already built a trustworthy and friendly relationship with them.
Tip #4: Say It Visually
You want the visuals for your magazine ad to stand out. You don't want your picture to be the same one everyone else is using.
Your picture should tell a story, but it doesn't have to be literal. Use color and specific fonts to your advantage. Use colors that work well together, but don't use too many bold colors, as that'll take away from your message and distract an audience.
You want your visuals to be professional, but something that will catch the reader's attention. People are much more likely to view pictures before text, so give them a reason to see what you have to say.
Tip #5: Make It Clear and Compelling
While you'll want your headline to be short and sweet, your call to action should be clear and compelling. What do you want readers to get out of your ad?
Do you want them to visit your website? Use a certain promo code next time they shop with you? Are you making them aware of a new product or service?
Be clear, but also give them a reason to do it right now, as opposed to later. Get the reader excited about what your business is offering right now, and make sure what you have to say gets them to act now.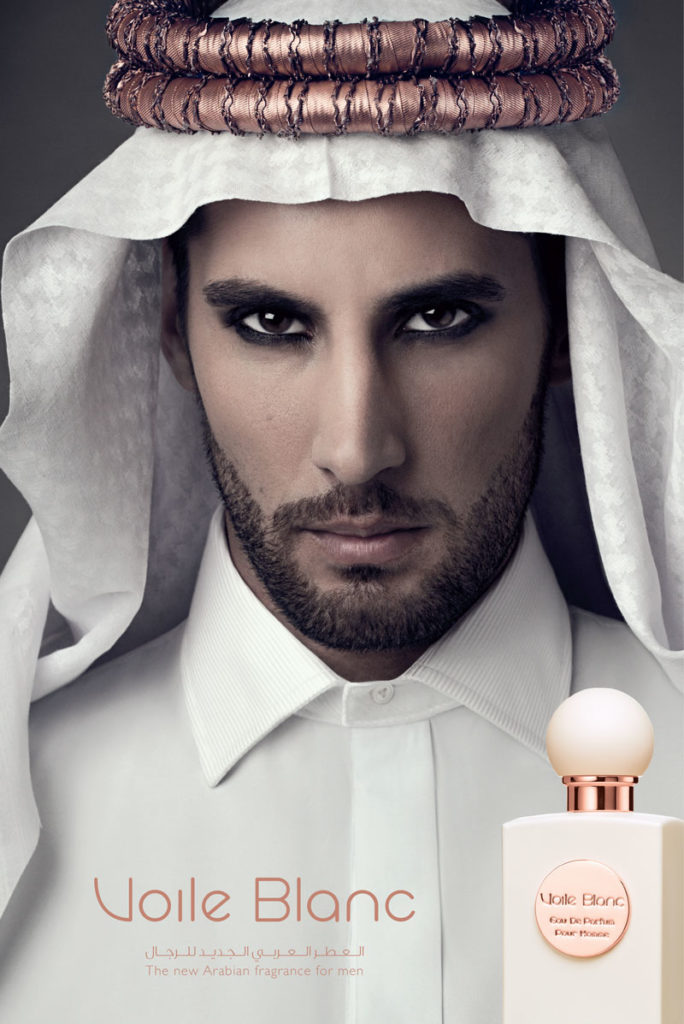 Tip #6: Make Your Ad About Your Audience
Consumers don't care about how successful you are or how well the business is going. They want to know what you're going to do for them.
How can you help them? How can you provide for them and make their lives easier? Make your ad audience focused. Talk to them about the concerns and questions they have, and how you and your business can help.
Making sure your content is about your current and future customers and not about you is key to successfully marketing yourself, and making a connection with readers.
Tip #7: Be Easily Accessible to Your Audience
You want to be able to be accessible to your audience outside of your magazine ad.
Make sure to include your website, as well as any social media handles your business may have within your ad. This is a great way for consumers to learn more about the services you provide and how to purchase them.
Ask questions within your ad to get consumers wanting more information. Here's an example:
"Dying to know more? Visit our Facebook/Instagram/website to find out about all the new and exciting announcements we have up our sleeve!"
This marketing tactic drives more online sales and traffic to your site and social media accounts when you get them excited and engaged through print media.
Showcasing where else your audience can find you through print media is a great way to keep your audience engaged, as well as keep them updated on what your brand is up to through all platforms. 
Conclusion
So are magazine ads still effective?
We've explored many avenues in this article that tells us that yes, they are very much still effective. There are definitely pros and cons to marketing yourself through magazine ads. If done correctly, it's clear to see that yes, magazine ads are effective, and it doesn't look like that'll change anytime soon.
We went over tips as to how you can correctly market yourself in your magazine ad. Things like a strong headline and visually appealing imagery are so important for attracting attention and keeping the reader interested.
Hopefully, now you have a better understanding as to how effective magazine ads are, and how you and your business can benefit from this form of advertising known as magazine ads.
Sources